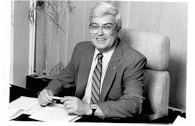 Welcome to a Special GPS Store. My name is Ed a.k.a. Dua Ma Rung [Mr. Jungle Ghost] and I have been a "Tracker" and "Manhunter" for over 55 years. I am involved with Law Enforcement and SAR to this present day.

About My Organization: Over the past year my organization has been testing and upgrading the Magellan Triton Navigation GPS Series. We have been using the knowledge that our company learned from testing the Magellan Triton Series for Search and Rescue Organizations (SAR), State Marine and LE Authorities. We supply to our users reliable, accurate and dependable GPS equipment. Our technical advice and support with our testing staff is unequaled in the USA. My organization has gained and earned recognition as experts in the GPS needs of Search and Rescue and Law Enforcement teams.
All our GPS packages are Preconfigured, Tested and Firmware Upgraded before shipment. We have sold hundreds to Search and Rescue and Law Enforcement Organizations, mountain bikers, hikers, geocache specialists, back country explorers and mariners. We are proud that our units are used in "life threatening" situations by Trackers - EMS Squads - Fire Departments - and "Ground Pounders" who also have to maintain "crime scene preservation" areas, do "grid searches" and the like.
The Magellan Triton Series is ahead of its time with so many features and benefits.
All units shipped have been:
-- Upgraded to the latest firmware offered by Magellan.

-- The Jungle Ghost

EMERGENCY REPAIR

AND RESCUE

SD Card

TM

[4GB or 8GB for the 1500 and 2000 Triton Only.]

-- A specially formatted flash card. For faster speed of access and storage of more files.

-- We supply a Better Detailed BASEMAP of North America.

-- The GPS's require stringent support so our ONE (1) year technical advice and support is essential to the flawless operation of the units.

-- Include a "

BRAND NEW IN A BOX

" Magellan Triton Navigation GPS

-- Are Preconfigured, and Tested For Maximum Performance.

-- Include One (1) SanDisk High Capacity Memory Card which we have

Pre-Loaded

on the Memory Card and matched to your GPS:
a) New North American Detailed Basemap
b) Special TOPO Maps .. Choose Two (2) States of Your Choice with Street Names. A Good TOPO Map has Street Names.

As you know most State TOPO maps for the Magellan Triton are priced between $85.00 - $99.00 for each State. These expensive maps do not even come with Street Names.

Our maps only cost $19.99 each.
c) Our memory cards (4GB or 8GB) are formatted for maximum speed and efficiency. You can store more files on this card. This also removes the sluggishness associated with maps.

-- One (1) year USA Technical Advice and Support.
You can use Magellan's VantagePoint (Software included with the GPS) to make your own routes, geocaches, waypoints, destinations and trails on these maps.
If you are looking for a great GPS for Search and Rescue, and Law Enforcement that is used by Police and County EMS, Trackers and Ground Pounder Support and can also be used for Orienteering, Geocaching, Marine, and Hiking then this is the equipment for you. These are the GPS packages that offers you the MAXIMUM in reliability, dependability and accuracy. Search and Rescue and Law Enforcement personnel demand the best equipment for their work since it involves "saving lives" situations. These are the units that they prefer.